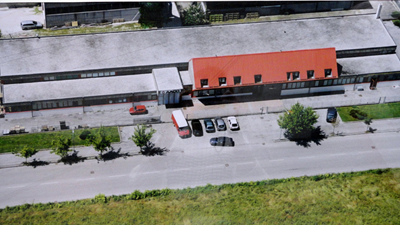 Ever since 1982, AACO Manufacturing has focused its attention to research and development of highly technological solutions for every application in the heating industry.
Asynchronous electric motors
Fume extractors
Ventilators
Electric pumps for machine tools
Shafts for electric motors
Coolant pumps
This is the product range offered to meet our customer's requirements.
The shared quality policy, embraced for many years and aimed at the maximum customer satisfaction, guarantees safe, reliable products, technologically compliant with market needs.
---
The Electric motors, mainly intended for oil, gas and naphtha burners, both small appliances (domestic) and for big boilers (industrial), represented the first ambitious AACO project.
Thanks to the technology obtained through the years, always directed towards the satisfaction of customer's and market's requests, the Company oriented its design aims at motors for other usages as well:
Hot-water high-pressure cleaners
Industrial welding machines (appliance particularly subject to overheating)
Condensing coils of refrigeration systems
Industrial and domestic ovens
Radiant tube heaters
Thanks to the incorporation in 2006 of OMCG, company specializing in design and manufacturing of UNEL MEC motors and coolant pumps for machine tools, AACO could broaden its electric motors offer for:
machine tools
machines for building industry
machines and pumps for agriculture
automations and automatisms
transfer pumps
pumps for machine tools, apt to ensure the coolant liquid is applied to cutting tools and tools for removal of material.
Since 2011, AACODUE Srl, specializing in manufacturing of shafts for electric motors and pumps, has also been part of the AACO Manufacturing group.
Excellent technology, highly competent workforce and cutting-edge machinery allow the proposal of shafts according to customer's plans and specifications, ranging from Ø 8 to Ø 60.
---
Since 1993, AACO intensified its attention towards the field of ventilation with Fume Extractors and Ventilators for:
wall-hung gas boilers, both traditional and condensing
pellet, wood and biomass stoves, boilers and closed fireplaces
hot air generators
control units and many more applications
Each product is the result of research and in-depth sector studies, aimed at seizing the specific needs of each customer.
Applications can be designed for any voltage and frequency, both in single-phase and three-phase current.
AACO designs and manufactures UL/CSA rated products, and guarantees its customers conformity approval service and inspection audits by the dedicated Offices.
AACO products offer the possibility to regulate the rotation speed, thus ensuring energy and money savings, balanced on performance and power-consumption requirements.